SMF Series
Multi-row distribution device
After cutting the pouches filled with powder or liquid such as soup or condiments, this multi-row distribution device places them at a regular interval and loads them into multiple containers placed and transported in parallel all at once.
It is used together with the pouch dispenser.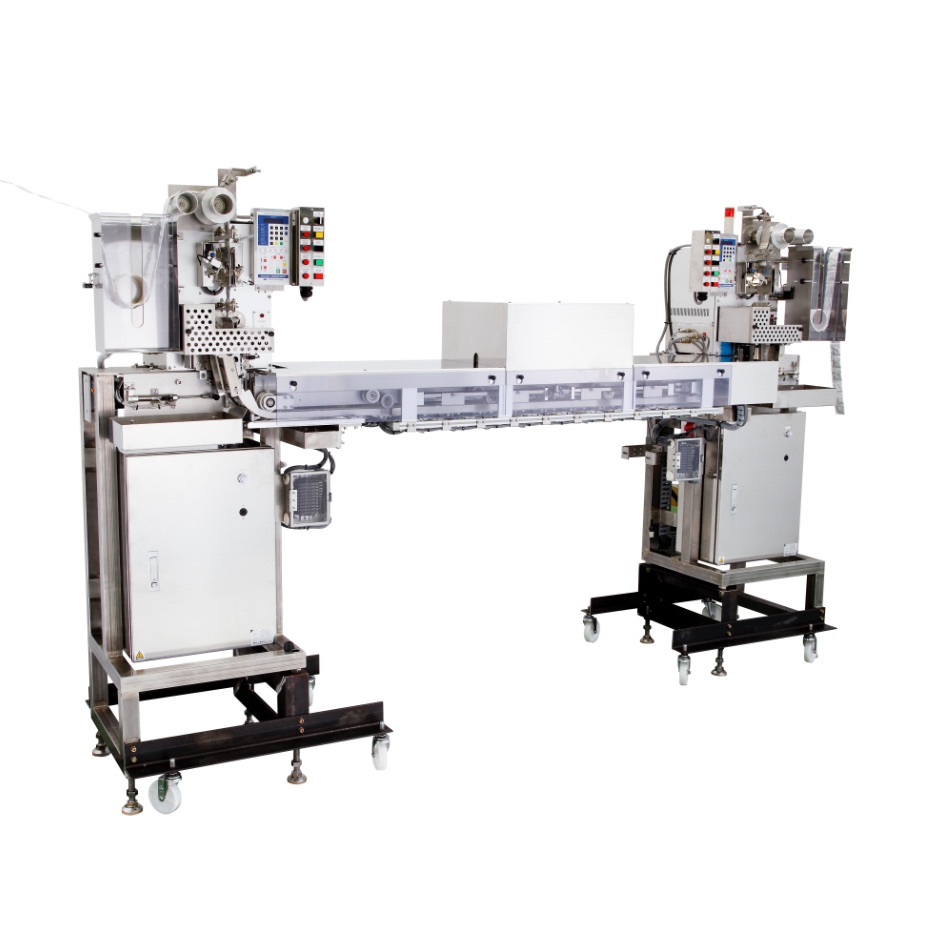 Drawing
Features
Space-saving design where pouches can be loaded into multiple containers placed in parallel with a single pouch dispenser.
Compatible with various standard options with the use of our standard pouch dispenser.
Simultaneous loading of two product types or backup operation is made possible by using two pouch dispensers.
Specification
Feeding capacity
30 shots/min (maximum) *1
25 shots/min (maximum) *1
Pouch specification
Width  50 – 100mm
Length 50 – 100mm
Thickness 30mm (maximum)
Power supply
3φ AC200/220V 50/60Hz 1.5KVA *2
Weight
Approx. 150kg (Pouch dispenser: Approx. 50kg included) *2
Air source
0.5MPa 10L/min (ANR) dry air *2
*1 The feeding capacity is determined by the pouch dimension, loading containers (cups), and number of pitches and loading rows. Please contact us.
*2 May vary depending on the options to be equipped with.