Mitsuhashi Group
At Mitsuhashi Group,
Mitsuhashi Corporation undertakesplanning, design,
adjustment, installation, customer service and warranty service.
Mitsuhashi Sunbridge undertakes
processing, assembling, wiring, adjustment and installation.
We achieve an integrated production system
that requires less maintenance for clients.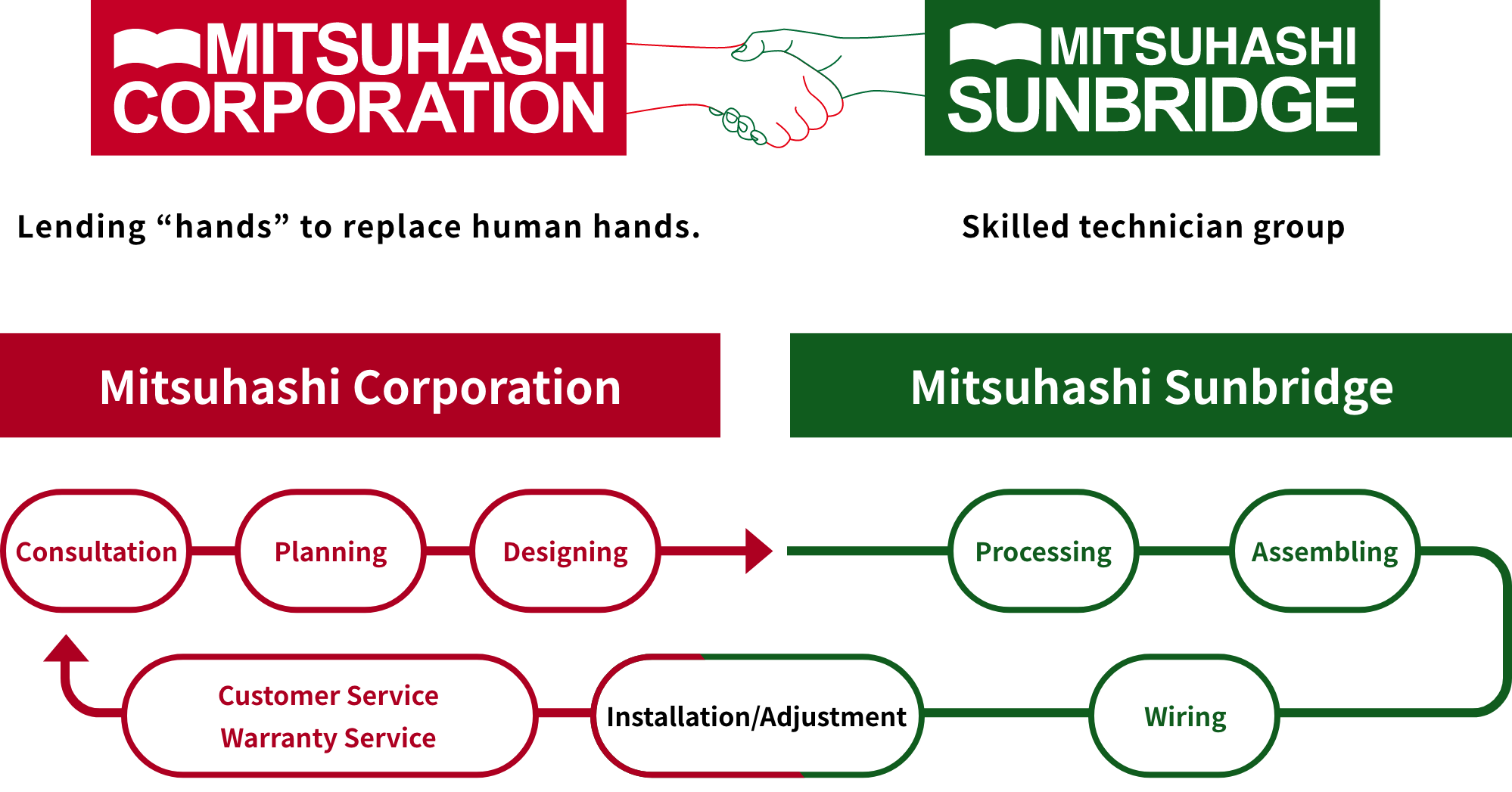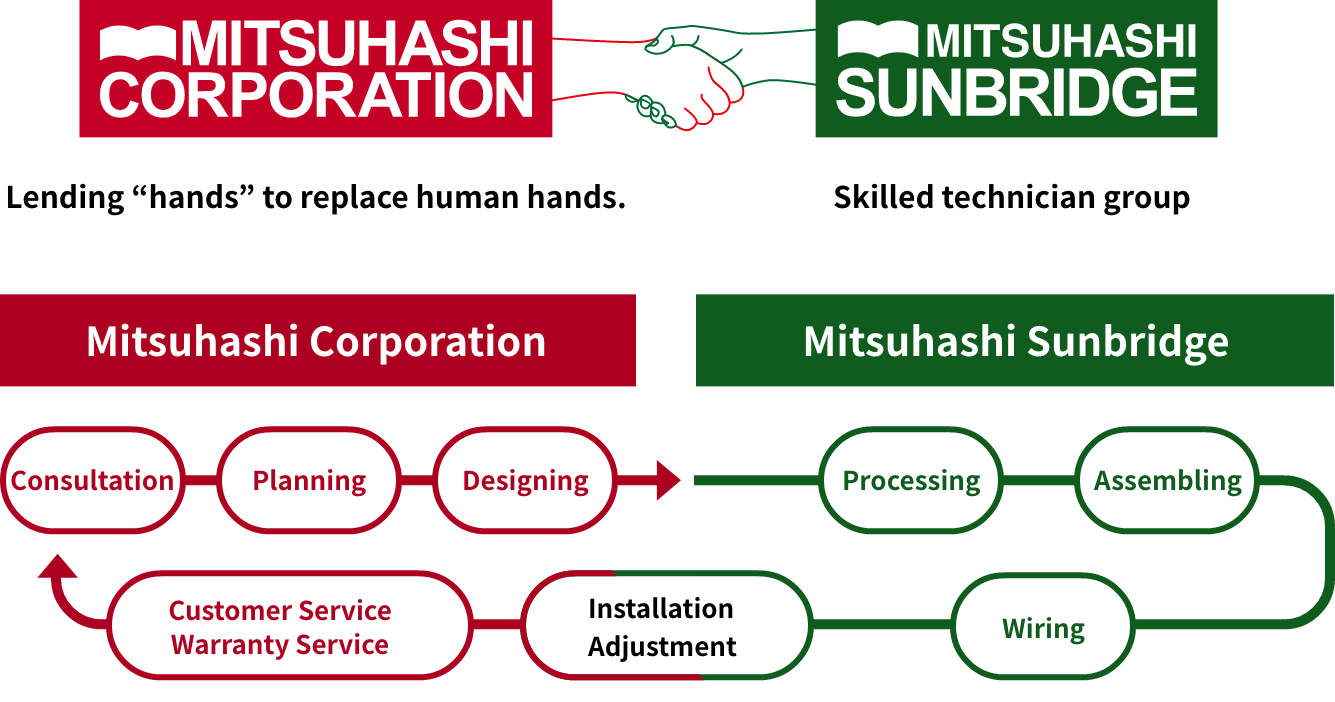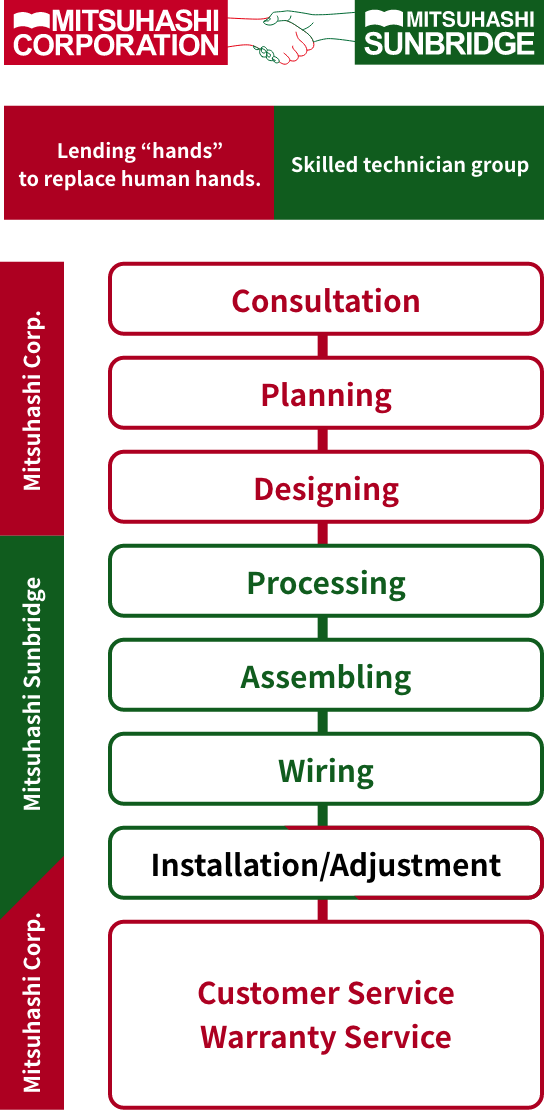 Service Areas
Mitsuhashi group products are made in Japan
and have lots of exporting actual sales to all over the world.
Note: Red font indicates the countries that use our products.
Europe

Ireland
United Kingdom
Italy
Ukraine
Austria
Netherlands
Switzerland
Sweden
Spain
Czech Republic
Germany
Hungary
France
Belgium
Poland
Lithuania
Romania
Russia
Asia

United Arab Emirates
Yemen
Israel
India
Indonesia
South Korea
Cambodia
Saudi Arabia
Syria
Singapore
Sri Lanka
Thailand
Taiwan
China
Turkey
Japan
Nepal
Pakistan
Bangladesh
Philippines
Vietnam
Hong Kong
Malaysia
Myanmar
North America

Unites States of America
Canada
Latin America

Argentina
Guatemala
Colombia
Brazil
Peru
Mexico
Africa

Egypt
Eswatini
Ethiopia
Kenya
Sudan
Nigeria
South Africa
Morocco
Oceania

Australia
New Zealand
Papua New Guinea
Fiji