Initiative on environmental management system "KES"
Our company is registered with the environmental management system "KES" that was established in Kyoto, and whose fundamental philosophy is to "recognize the preservation of the earth's environment is one of the most crucial issues for all human beings and we strive to reduce environmental burdens and realize environmental preservation". Our company promotes environmental management activities to achieve harmony with earth environment in order to alleviate the environmental effects imposed by our activities, including the production and sales of packaging and converting machines, our products and services.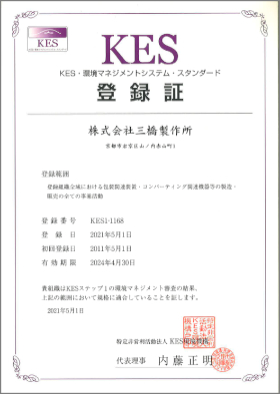 Initiatives within the company
Communication at the cafeteria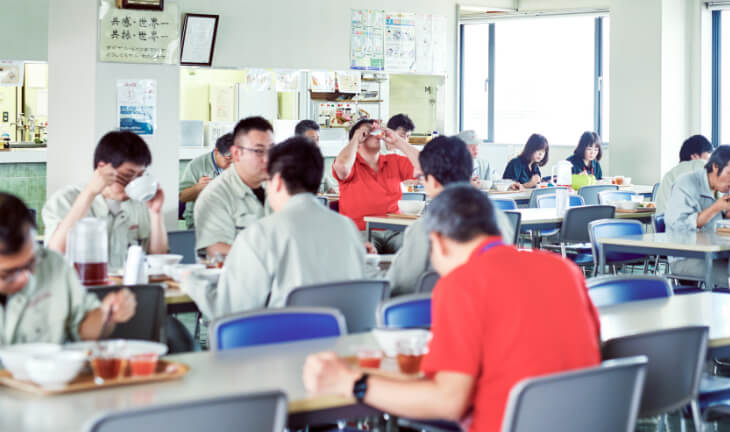 Mitsuhashi Corporation offers a cafeteria for our employees. If you order from the menu when you arrive at the company, you can enjoy a freshly made meal at lunch time. The cafeteria is a place for relaxation where employees gather at lunch time to enjoy each other's company or simply eat while enjoying their own time.
Collaboration between Departments via screens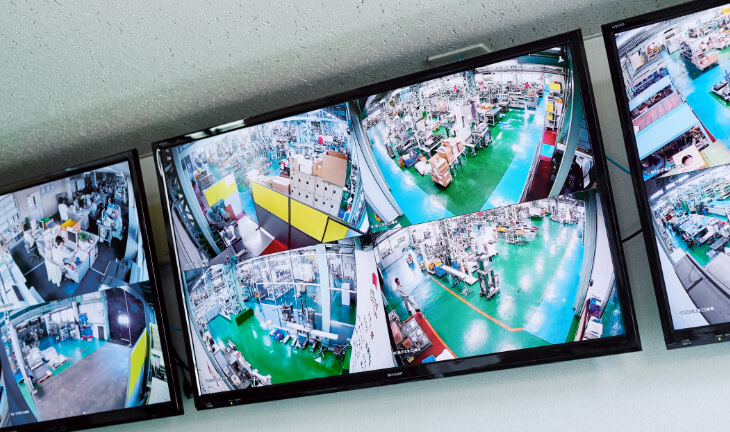 Monitor screens are installed on each floor at Mitsuhashi Corporation. Employees can see via the monitor screens how other Departments in the Kyoto Sales Headquarters, Tokyo branch office, Headquarters building, and at the plants are doing. This system was invented to help our employees collaborate within the company and immediately correspond to our clients without delay.
Health management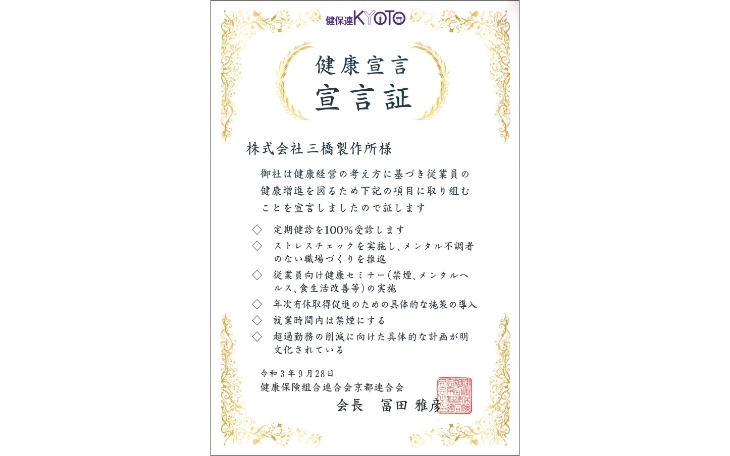 In order to promote the health management of employees, Mitsuhashi Corporation encourages 100% regular physical examination in the company, and we implements policies such as no-smoking during working hours. It also conducts stress checks and conducts health seminars for employees with the goal of creating a workplace free of uncomfortable employees. In addition, we are continuing to promote paid leave and reduce overtime.
Certified Work-Life Balance Company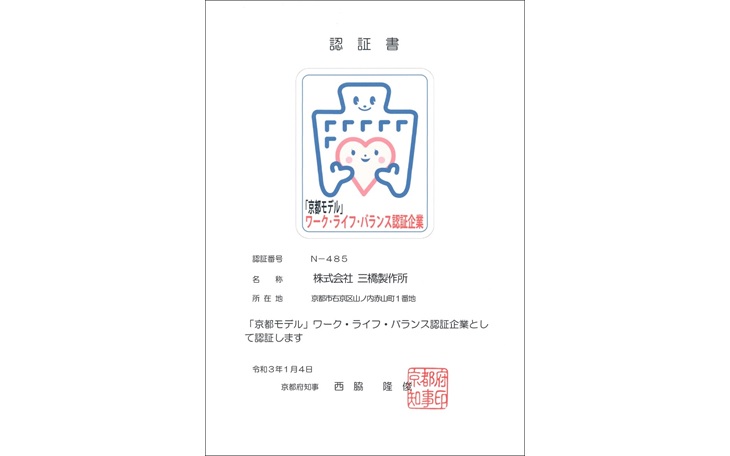 Mitsuhashi Corporation has been certified as a "Work-life balance Kyoto Model" certified company. Our plan focuses of the following five points. 1. "No Overtime Day" every Wednesday 2. Half-day paid leave 3. Childcare and family care leave and shortened working hours 4. Partner maternity leave 5. Child nursing care leave
We are working to create a corporate culture that makes our employees proud to work here. For this reason, we are working to improve our systems that enable a good balance between work and life.
General Employer Action Plans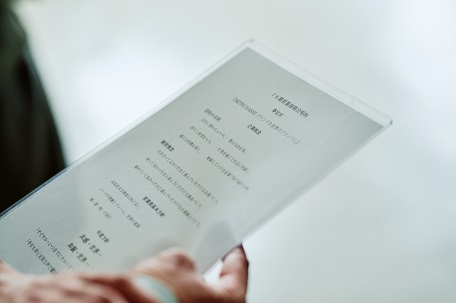 We work to create an environment that enables all employees to balance work and child rearing, for all employees able to work comfortably.
Environment of women's empowerment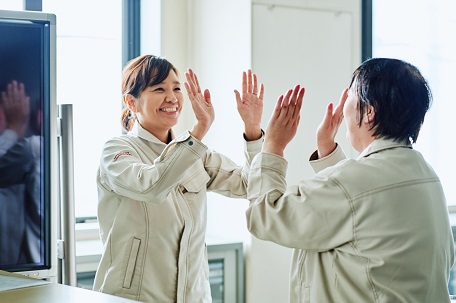 Based on Article 8 of Act on the Promotion of Women's Active Engagement in Professional Life, we have established an action plan to realize an environment which enables women able to use them abilities and potential to the fullest.