FW-1000
Pouch winder
This device is connected to various three-sided and four-sided seal filling/packaging machines to wind continuous packaging pouches in fixed quantities.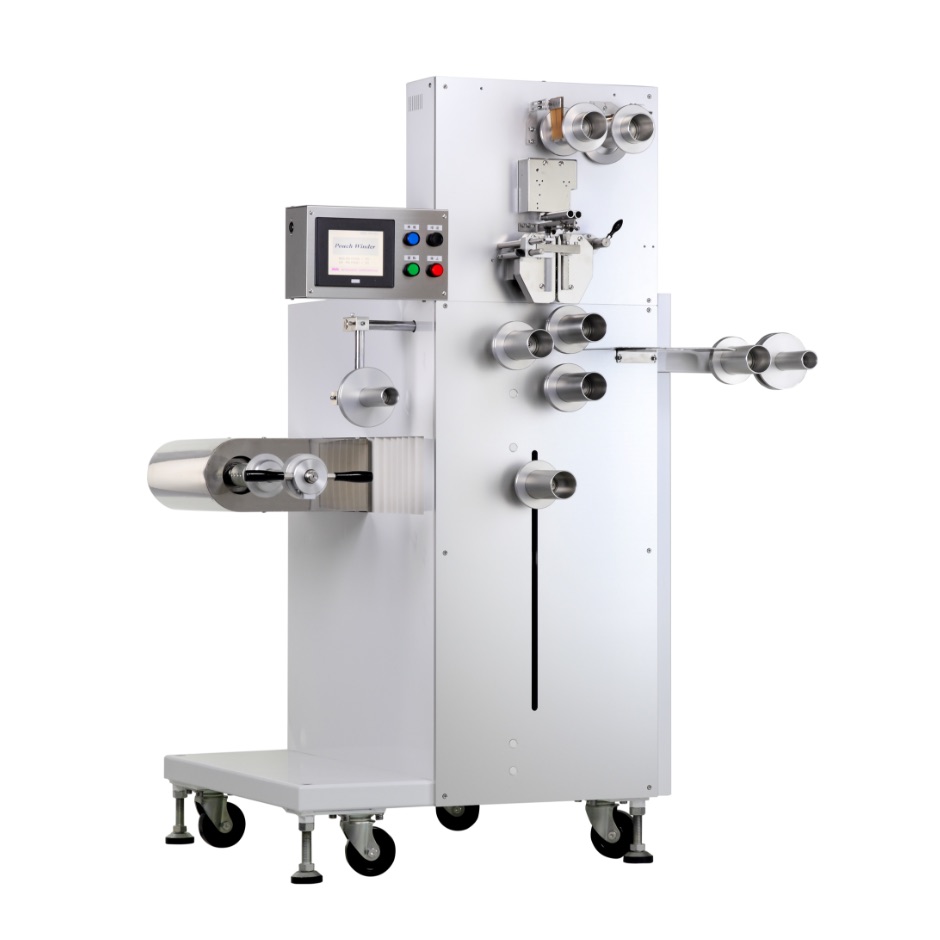 Drawing
Labor saving effects
Winding of continuous packaging products that is difficult to carry out by hand can be done automatically.
Features
Equipment capacity: 70m/min
A belt-type feed unit is adopted for transporting pouches. Pouches can be fed without being impacted by packaging materials or tension.
Winding with low tension (1[N]) is possible.
By adopting our AIREX SHAFT (optional) for the winding shaft, the cores can be attached and detached with a single action.
Specification
Winding capacity
70m/min (maximum)
*The maximum capacity will vary depending on the conditions of the packaging materials and contents.
Winding direction
Switchable between winding counter-clockwise and clockwise
Pouch specification
Width    20㎜ – 100㎜
Length   20㎜ – 90㎜
Winding diameter
φ75 – φ550㎜
Winding range
0 – 300㎜
Inner diameter of
paper tube
φ35mm or larger
Tension
1 – 30[N]
Winding weight
Maximum 20kg
Power supply
3φ AC200V 50/60Hz 1.5kVA