CS-150W
Pouch stocker
This device aligns and packs into boxes pouches that are cut into single unit or continuous packages in multiple units with a filling/packaging machine.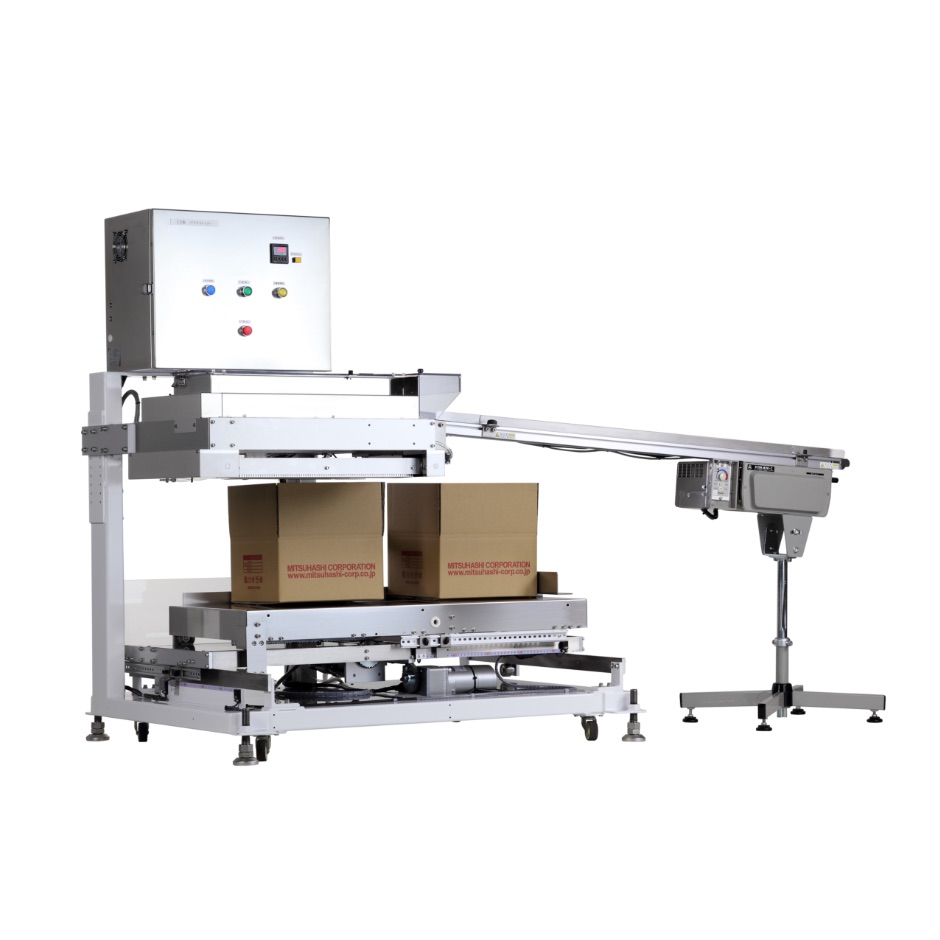 Drawing
Motion
Labor saving effects
Manual work
approx. 20 pouches/minAfter installing the device
approx. 240 pouches/min
Features
Equipment capacity: 240 pouches/min
An AC servo motor drive is adopted for shutter rotation. Quiet work environment is maintained despite the high-speed operation.
Easy-to-slide embossed plate is adopted for shutters.
A two-stage shutter system is adopted. Pouches can be counted continuously without temporarily suspending supply when switching boxes.
Specification
Equipment capacity
240 pouches/min
*The maximum capacity will vary depending on the conditions of the packaging materials and contents.
Pouch specification
Width 65 -150mm
Length 70 – 130mm
Continuous packages length 500mm (maximum)
Storage box
dimensions
Width 400 – 550mm
Depth 450mm (maximum)
Height 290mm (maximum)
Packing weight
Maximum 15kg
Power supply
3φ AC200/220V 50/60㎐ 1.0kVA

Weight
Approx. 100kg
Air source
0.5MPa  20L/min (ANR) dry air