TM-200
Taping machine
This device attaches double-sided tape to the continuous packaging pouches.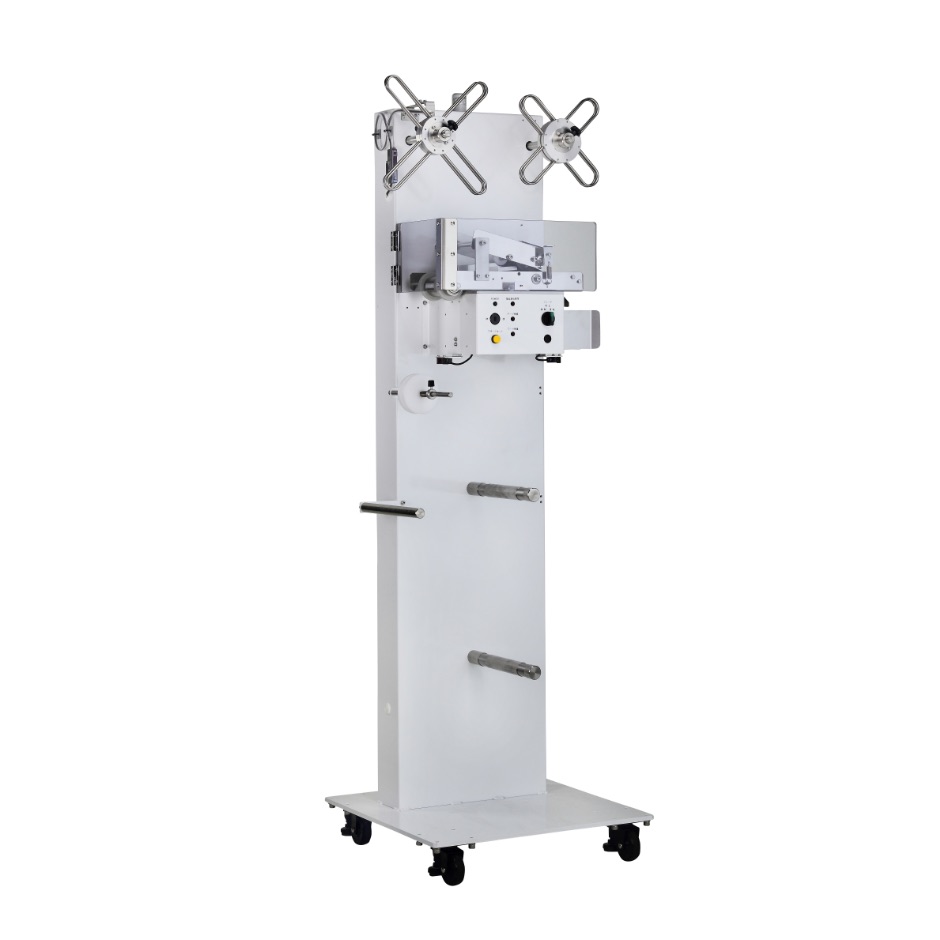 Drawing
Features
By combining the device with the pouch dispenser, it synchronizes with the transport timing of the packaging device conveyor to cut the pouches to one pouch at a time and attach them to packaging film.
Pouches are attached to trays or packaging films, preventing them from mixing into foods.
Chute attaching, stamp attaching and adsorption attaching can be selected for the attaching method.
Specification
Equipment capacity
50Hz 6.2m/min (maximum) 
60Hz 7.4m/min (maximum)
Pouch specification
Width 20 – 60mm
Length 30 – 150mm
Thickness Within 5mm
Maximum winding diameter 300mm
Maximum scroll width 255mm
Double-sided
tape size
Width 5 – 10mm
Inner diameter of paper tube 76mm
Maximum winding diameter 300mm
Power supply
1φ AC200V 50/60Hz 200VA *Supplied from the KD unit. No need for a separate power supply.
Main unit weight
Approx. 55kg