KS-810
Pouch cutter
This device notches and cuts each pouch (multiple pouch units are also possible) of the continuous packaging.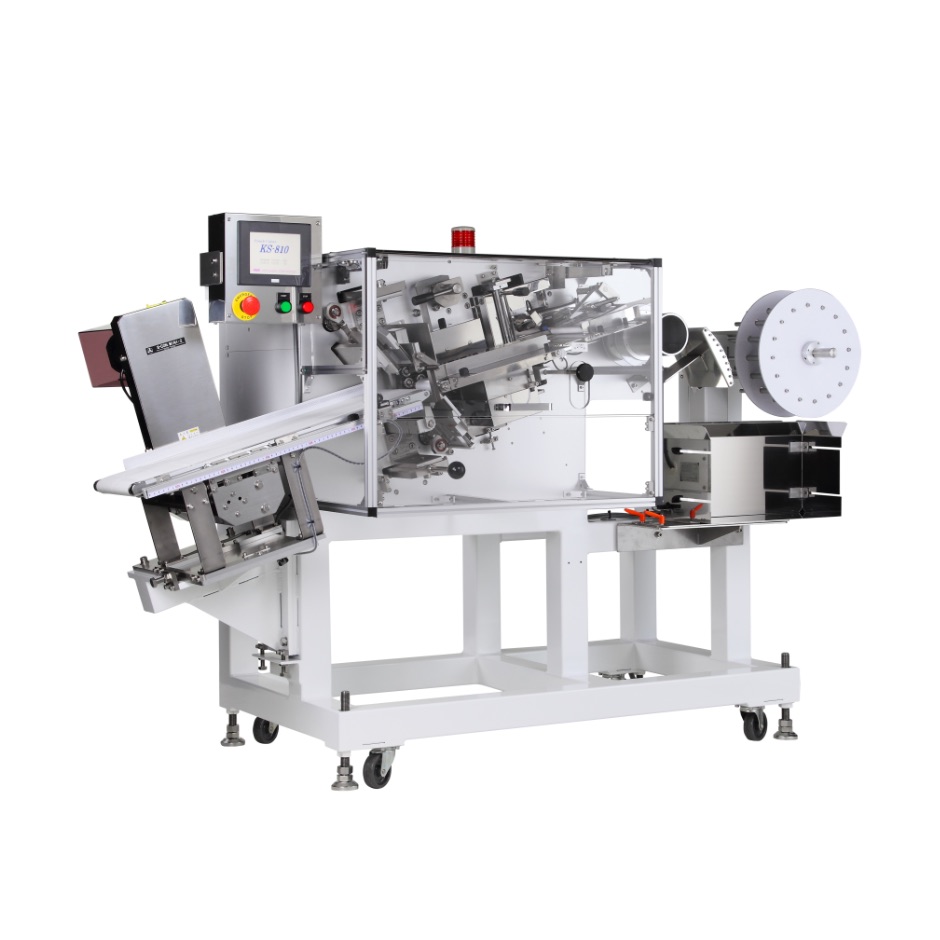 Drawing
Motion
Labor saving effects
Manual work
approx. 30 pouches/minAfter installing the device
approx. 135 pouches/min
Features
Equipment capacity: 135 pouches/min
The device can cut, perforate and notch large pouches.
Pouches with contents up to 300cc can be used with the adoption of the cross feed method.
The cutter unit and perforation unit feature an angle adjustment function that corrects diagonal cuts that can be an issue when transporting large pouches.
The notch position and depth can be adjusted during operation. It is also possible to insert notches diagonally to cut the corners easily.
Specification
Equipment capacity
135 pouches/min
*The longer the pitch of the pouch length is, the lower the capacity will become.
*The maximum capacity will vary depending on the conditions of the packaging materials
Pouch specification
Width 50 – 150mm
Length 50 – 200mm
Thickness 30mm (maximum)

Power supply
3φ AC200V 50/60Hz 3.2 kVA (when fully equipped with options)
Weight
Approx. 210kg