KS-2200
Rotary type pouch cutter
This device notches and cuts each pouch (multiple pouch units are also possible) of the continuous packaging with a high-speed rotary cutter.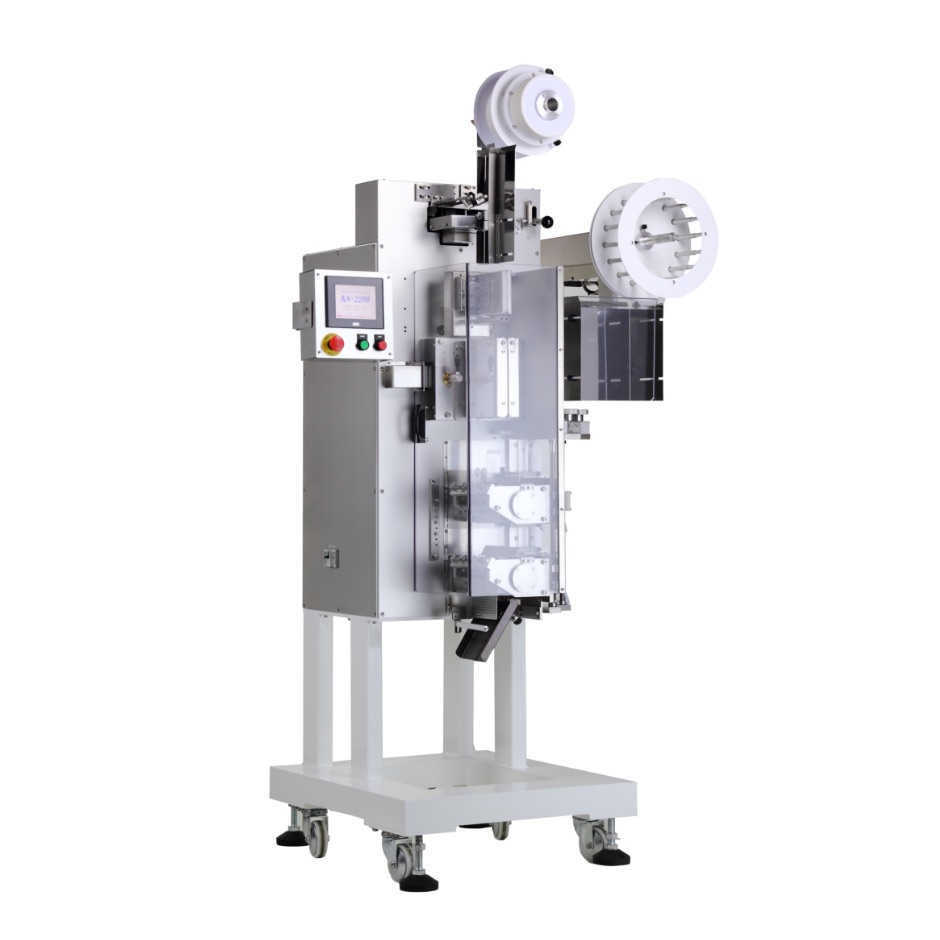 Drawing
Labor saving effects
Manual work
approx. 30 pouches/min After installing the device
approx. 300 pouches/min
Features
Equipment capacity: 300 pouches/min
The device can cut, perforate and notch pouches.
Continuous feeding is realized by matching the cutter blade rotation speed with the pouch feed speed when cutting the pouches. Smooth movement that is gentle on pouches even at a high-speed is made posible.
The cutting and perforation accuracy is improved with the adoption of the slide unit.
The cutter unit and perforation unit feature an angle adjustment function that corrects diagonal cuts.
The notch position and depth can be adjusted during operation. It is also possible to insert notches diagonally to cut the corners easily.
Specification
Equipment capacity
30m/min (maximum) <With 100mm pouch length (single package)>
300 pouches/min (maximum)
*The maximum capacity will vary depending on the conditions of the packaging materials and contents.
Pouch dimensions
Width  65 – 120mm
Length 45 – 180mm
Thickness 20mm (maximum)
Pouch dimensions
1780mm(W)×2136mm(H)×800mm(D)
Power supply
3φ AC200V 50/60Hz 2.5kVA
Weight
Approx. 210kg