KE-1010X
Pouch loader
This device is connected to various three-sided and four-sided seal filling/packaging machines to fold continuous packaging pouches in fixed quantities and load them into boxes.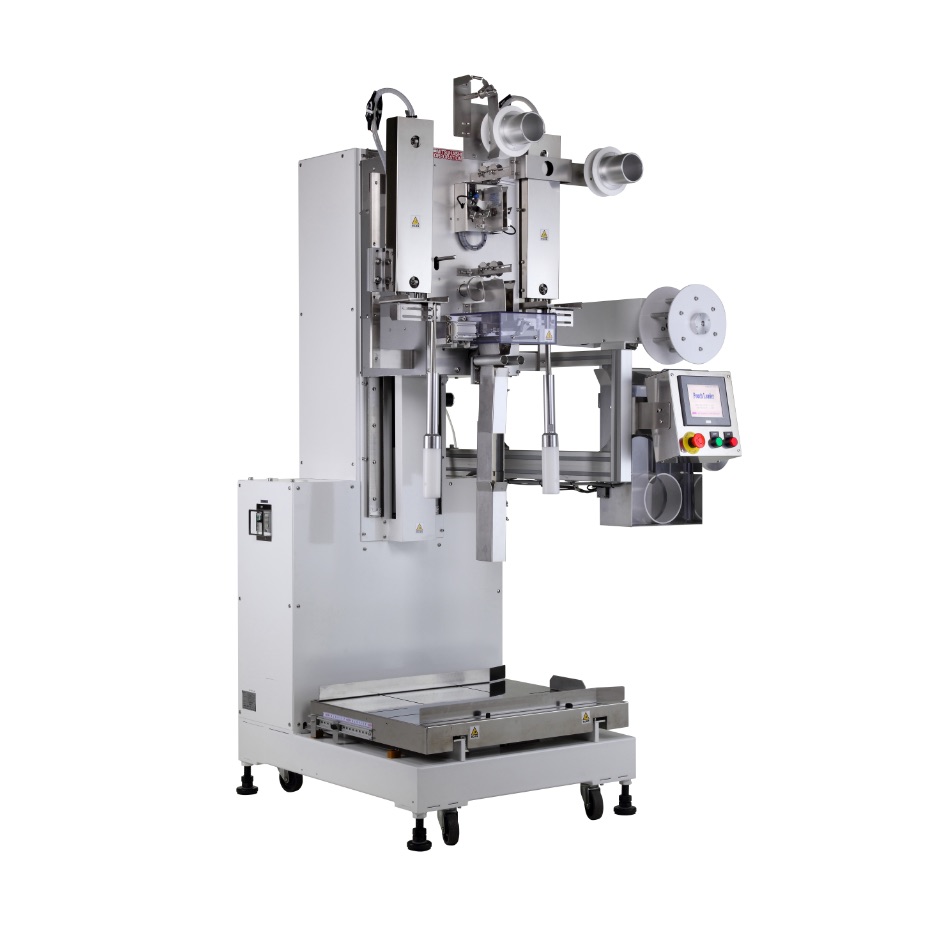 Drawing
Motion
Labor saving effects
Packing of continuous packaging products that is difficult to carry out by hand can be conducted automatically.
Features
Equipment capacity: 40m/min
Equipped with an easy-to-see 5.7-inch color touch panel for stress-free operation.
Boxes are moved back and forth and continuous packaging pouches are packed in a zigzag manner with a swing chute.
Equipped with a pressing unit that improves the packing condition.
Extensive options such as the cutter unit and box switching unit that take automation one step further are available.
Specification
Equipment capacity
40m/min (maximum)
*The maximum capacity will vary depending on the packaging materials, contents and dimension of boxes to be packed in.
Pouch specification
Width 50 – 90mm (compatible with width of 30 – 100mm by replacement of swing chute)
Length 30 – 120mm
Thickness 20mm (maximum)
Storage box dimensions
Width 380 – 580mm
Depth 200 – 400mm
Height 100 – 400mm
Power supply
3φ AC200V 50/60Hz 2.5kVA
Weight
Approx. 350kg (when fully equipped with options)
Air source
0.5MPa 40L/min (ANR) dry air