KD-920
Pouch dispenser
The device consistently cuts continuous packaging pouches into one pouch (multiple pouch units are also possible) at a time, and loads them in place such as on a conveyor line.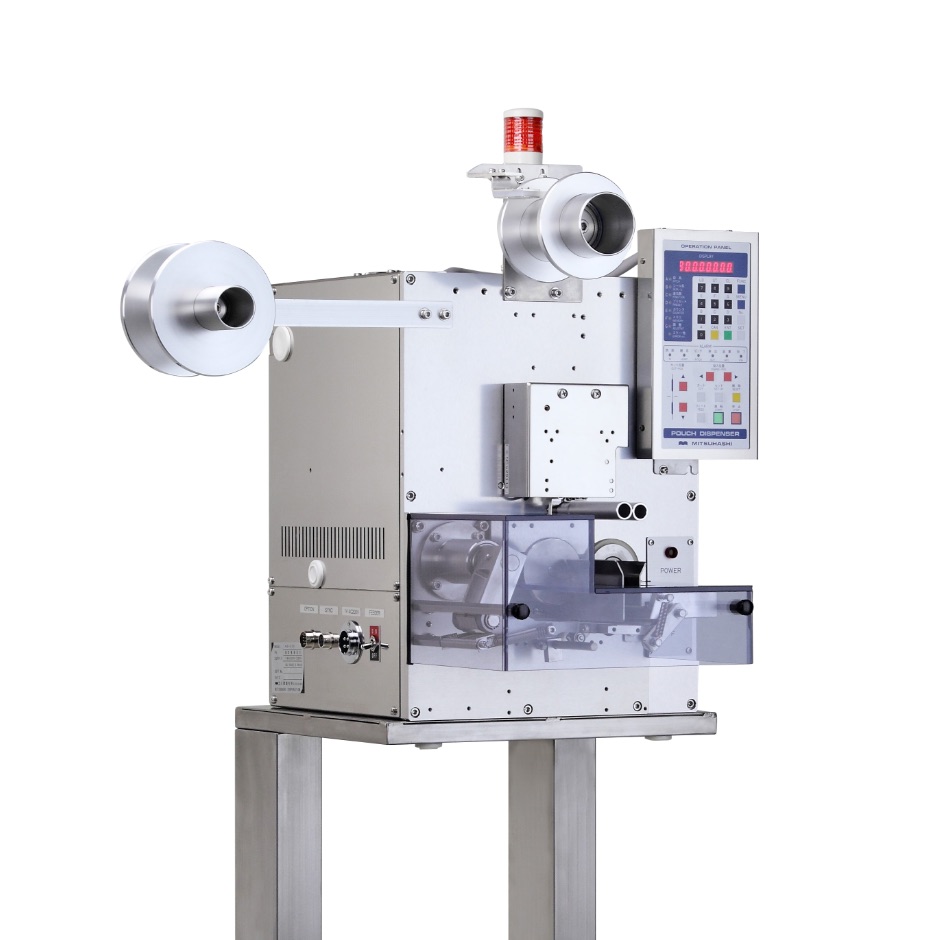 Drawing
Labor saving effects
Manual work
approx. 30 pouches/minAfter installing the device
approx. 200 pouches/min
Features
Feeding capacity: 200 pouches/min
Low cost type that uses a cutter unit with an electromagnetic solenoid type single-edged drive
High-performance 32bit microcomputer control
Extensive options such as the feed unit that enables loading of heavy pouches and the vibrator unit that ensures pouch length detection of fine and light contents are available.
Specification
Feeding capacity
200 pouches/min (maximum)
*The longer the pitch of the pouch length is, the lower the capacity will become.
*The maximum capacity will vary depending on the conditions of the packaging materials and contents.
Pouch specification
Width 20 – 100mm
Length 30 – 150mm
Thickness 10mm (maximum)

Power supply
1φ AC200V 50/60Hz 0.5kVA
Weight
Approx. 45kg