KD-4010
Rotary type pouch dispenser
The device cuts continuous packaging pouches into one pouch (multiple pouch units are also possible) at a time with a high-speed rotary cutter, and loads them by automatically following the packaging device's conveyor speed. This is the latest high speed loading device that was realized by the development of a feed and rotary type cutter synchronized with the transport timing of the packaging device conveyor.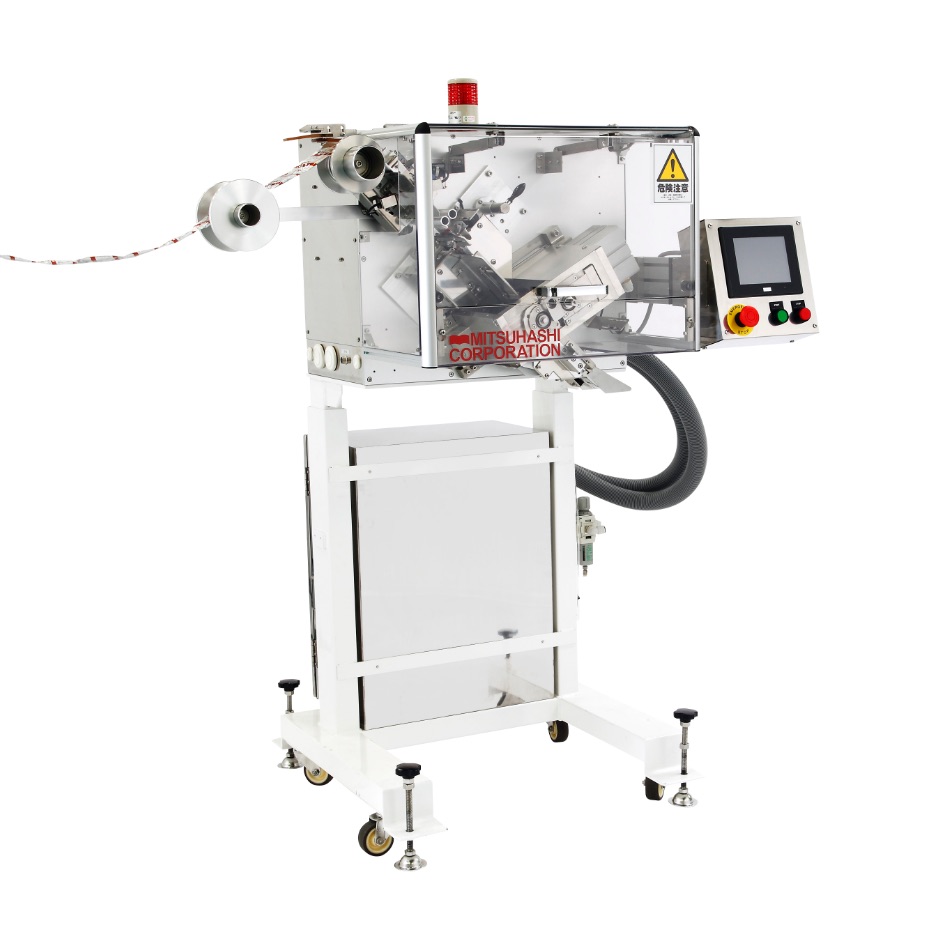 Drawing
Motion
Labor saving effects
Manual work
approx. 30 pouches/minAfter installing the device
approx. 280 pouches/min
Features
Feeding capacity: 280 pouches/min
Continuous feeding is realized by matching the cutter blade rotation speed with the pouch feeding speed when cutting the pouches. Even when the device is operated at a high speed, smooth movement gentle to pouches is made possible.
Effortless high-speed cutting with a rotary cutter.
Equipped with an easy-to-see 5.7-inch color touch panel for stress-free operation.
Up to 30 types of pouches can be registered.
Specification
Feeding capacity
280 pouches/min
*The longer the pitch of the pouch length is, the lower the capacity will become.
*The maximum capacity will vary depending on the conditions of the packaging materials and contents.
Pouch specification
Width 50 – 100mm
Length 50 – 120mm
Thickness 10mm (maximum)

Power supply
3φ AC200/220V 50/60Hz 3KVA
Weight
Approx. 210kg
Air source
0.5MPa 3 L/min(ANR) dry air