PSM-46W series
Ultrasonic Edge Sensor
An ultrasonic transmission-type web edge sensor. It is used for web alignment control in combination with G-series controller and drive. Due to it not being affected by web transparency, color or pattern, it is suited for edge detection of transparent body.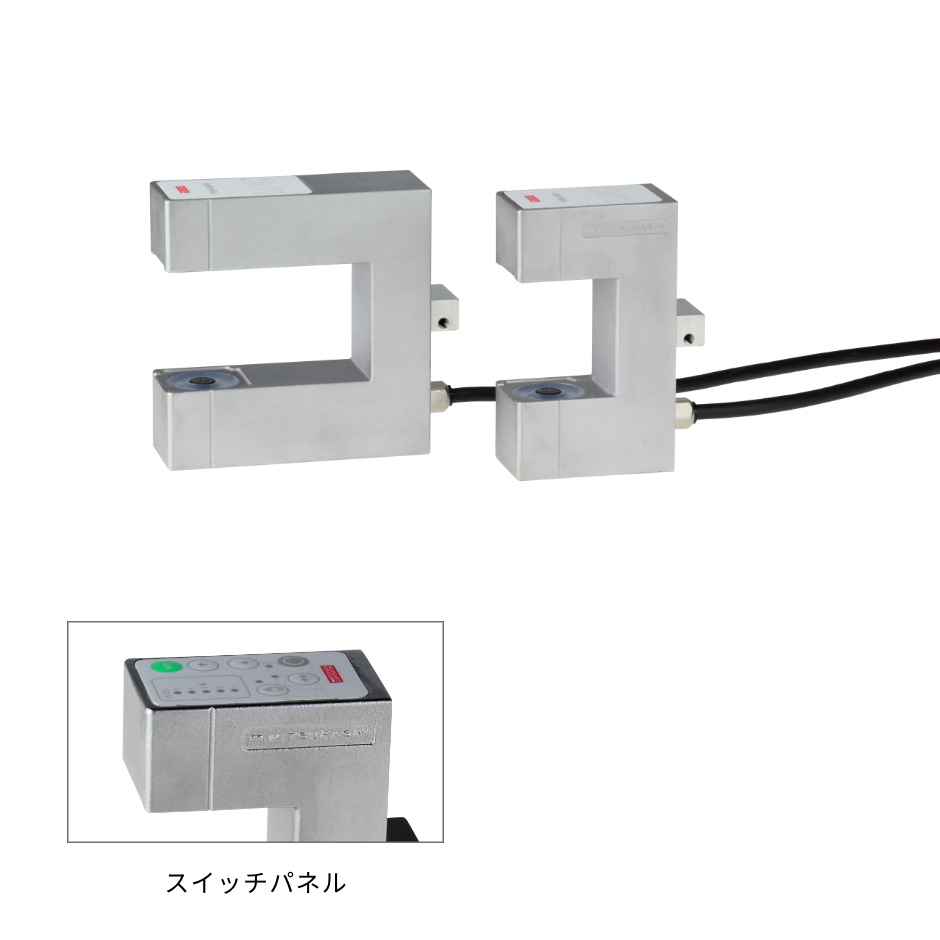 Drawing
Features
Due to detection of the web edge position being carried out through changes in the amount of ultrasonic wave transmission, an accurate detection without the effects of color, pattern or transparency is possible.
"W" type with a small pocket is mainly for roll guides while the "WX" type with a large pocket is mainly for unwinding, windup trolleys.
"46WS" and "46WXS" equipped with switch panels are convenient as mode switching and teaching operations can be carried out on the sensor itself. In addition, for equipment with the switch panel, it is possible to have a simple system (drive and sensor only) without a PEM-type controller.
Specification
| | |
| --- | --- |
| Power supply | DC24V±20%(supplied by CAN bus) |
| Consumption current | 35mA (when supply voltage is DC24V) |
| Operating environment | Temperature: 0 – 40 ℃ , Humidity : 80%Rh or lower (no condensation) |
| Mass | Approx. 300g |
| Accessory cable | 0.3m, with tip connector (M12 male connector 5 poles) |
| Detection target | Web edge |
| Detection range | 5.0mm |
| Detection method | Ultrasonic wave (frequency 300kHz) |
Lineup
| | |
| --- | --- |
| Model | Usage |
| PSM-46W | Mainly for roll guide |
| PSM-46WS | Mainly for roll guide with switch panel |
| PSM-46WX | Mainly for unwinding, windup trolley |
| PSM-46WXS | Mainly for unwinding, windup trolley with switch panel |