PSM-2000
Reflective-type Sensor
Mounted with a color area image sensor, it uses image processing to detect the position of printed line marks and borders on the web as well as intermittent character patterns. It is used for web alignment control in combination with a dedicated controller or a drive.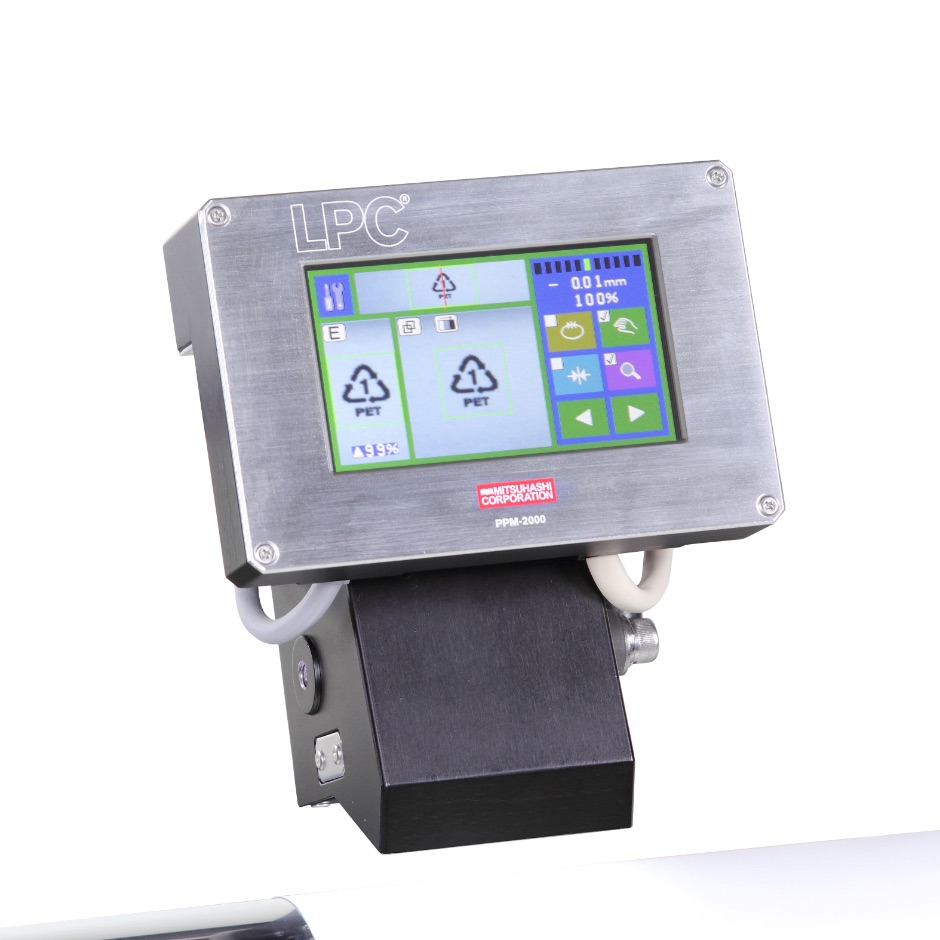 Drawing
Features
Tracks intermittent patterns


Through pattern matching, in addition to edges of the web and printed line marks, intermittent patterns such as picture patterns and characters, may be tracked.

Detection of various webs made possible


By using a built-in filter, various webs may be detected. Detection of transparent film edges on a mirror surface roll is also possible.

One-touch teaching
By one push of a button, teaching of the reference image to be the tracking target is possible.

Specification
Power supply
DC24V±20%(supplied by CAN bus)
Consumption current
Maximum 0.6A(total consumption current for PSM-2000, PPM-2000, PAM-2000)
Materials
Sensor head PSM-2000:ADC12, SPCC
Operation panel PPM-2000:ADC12, A5052
Mass
Sensor head PSM-2000:approx. 0.7kg
Operation panel PPM-2000:approx. 0.5kg
Operating environment
Temperature:0 – 40 ℃, Humidity:80%Rh or lower (no condensation)
Image sensor
Area image sensor
Light source
White LED
Imaging range
24×9.6mm
Resolution
0.01mm
Scanning interval
220Hz
Detection roll
φ80mm or larger