PS-45
Ultrasonic Edge Detector
#Ultrasonic Edge Detector
An ultrasonic transmission-type web edge detector. It is used for web alignment control in combination with Q-series control panel and drive. Due to it not being affected by the web transparency, color or pattern, it is suited for the detection of a transparent body. In addition, it is more compact than PS-400, making it suitable for use in smaller spaces.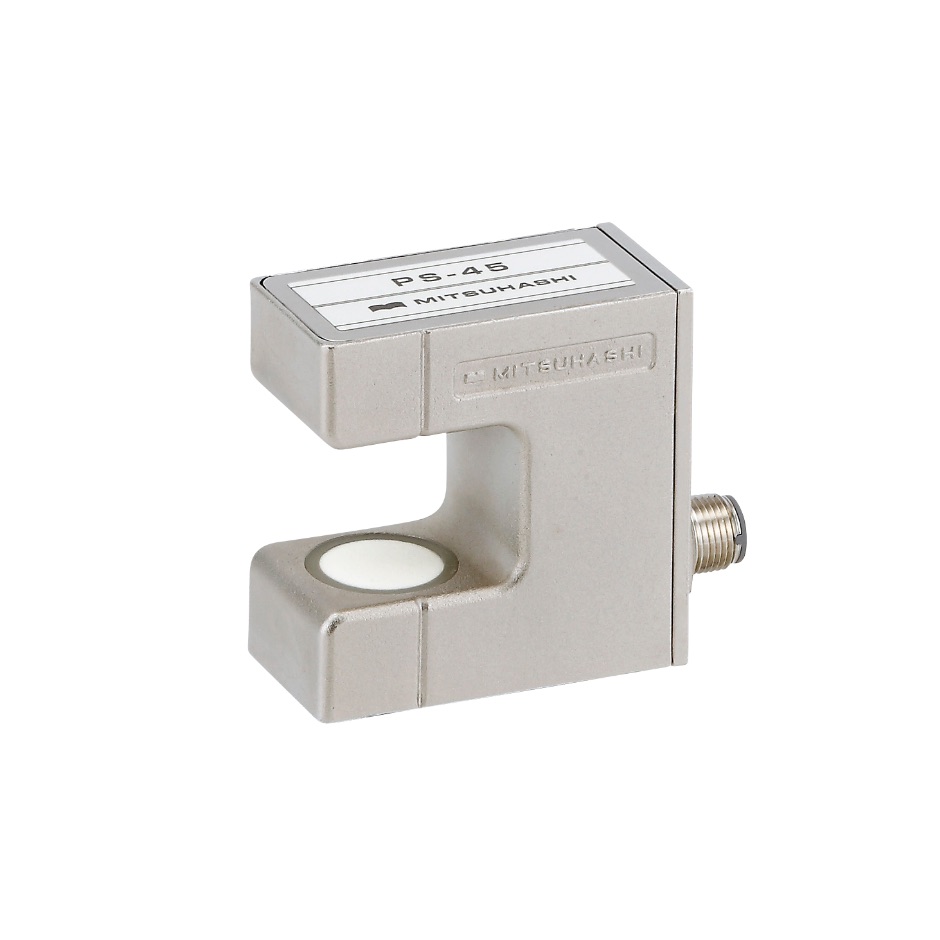 Drawing
Features
Compact body


Ultrasonic-type detector PS-45 has been reduced in volume to approximately ½ that of our conventional product (PS-400). It can be installed in areas previously thought to be impossible due to limited space.

Stable detection with ultrasonic wave


Web edge is detected by spotting changes in the aerial ultrasonic wave, web edge. Therefore, accurate detection is possible without being affected by color, pattern or transparency of various webs.
Specification
| | |
| --- | --- |
| Detection method | Ultrasonic wave (frequency300kHz), proportional to deviation-type |
| Detection position | Web edge (transparent, opaque edge) |
| Detection distance | 25mm |
| Detection range | Proportional band ±2mm |
| Weight | Approx. 130g |
| Ambient temperature | 0 – 40℃(no condensation) |
| Adaptive control panel | PW-1000、PWN-1000、PW-800U、PWN-800U、PW-1310、PW-2000 |