PS-270
Reflective Detector
The photoelectric reflection-type detector detects line marks and borders printed on the web. It is used for web alignment control in combination with Q-series control panel and drive. It is strong against ambient light and enables high-sensitivity detection.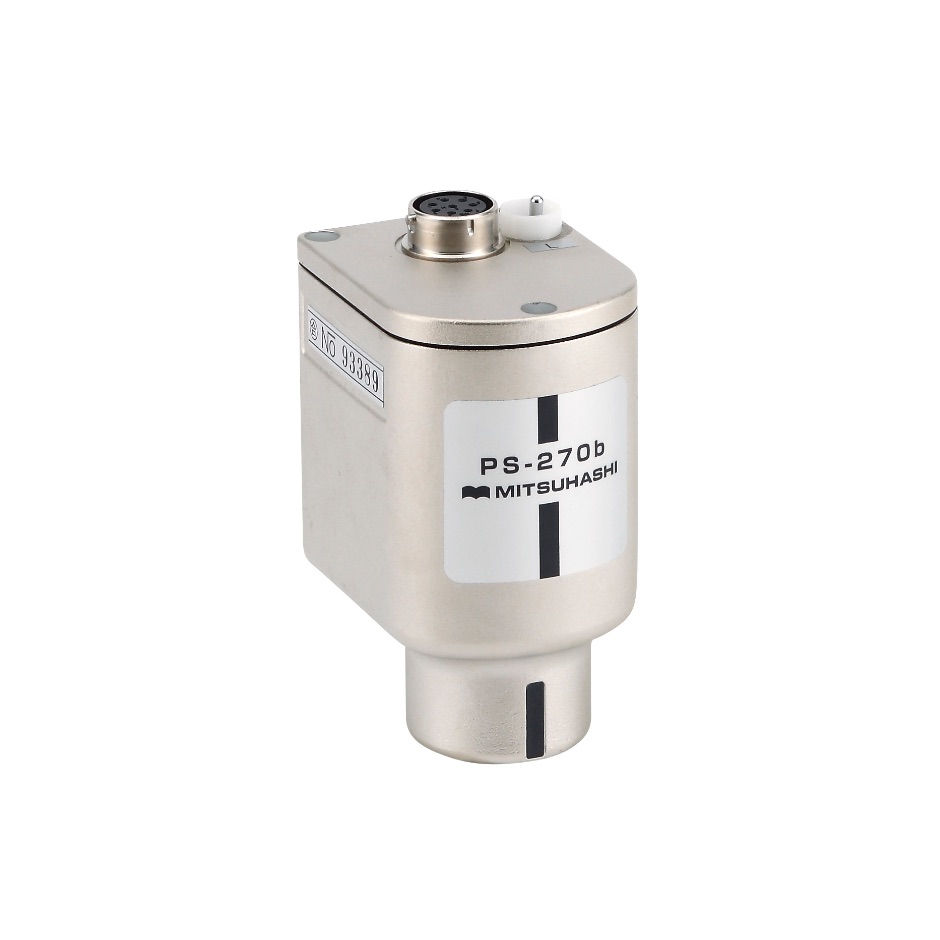 Drawing
Features
By using a large lens, the detection distance is now 30mm and spot diameter is φ7.5. The detection point is easily visible and position adjustment is simple.
A new design circuit has been installed within the detector, enabling it to be unaffected by solar light or ambient lighting.
Gold and silver sheets may also be detected. The new optical system is able to handle "shiny" sheet mark lines such as gold and silver.
Specification
| | |
| --- | --- |
| Detection method | Photoelectric reflection-type, proportional to deviation-type |
| Detection position | Web edge, printed border, line mark |
| Detection distance | 30mm |
| Detection range | 5mm |
| Light source | White LED |
| Photodetector | Silicon photodiode |
| Ambient temperature | 0 – 40℃ Humidity 80%Rh or lower (no condensation) |
| Weight | 380g |
| Adaptive controller | PW-1000、PWN-1000、PW-1310、PW-2000、PW-800R、PWN-800R |