PDM-620
Actuator
Actuator which is used for alignment control of the unwind and windup part of the web. It is used in combination with G-series controller and sensor. It has a built-in brushless motor and is superior in maintainability and achieves high response and high precision. Mass tolerance is 1500kg.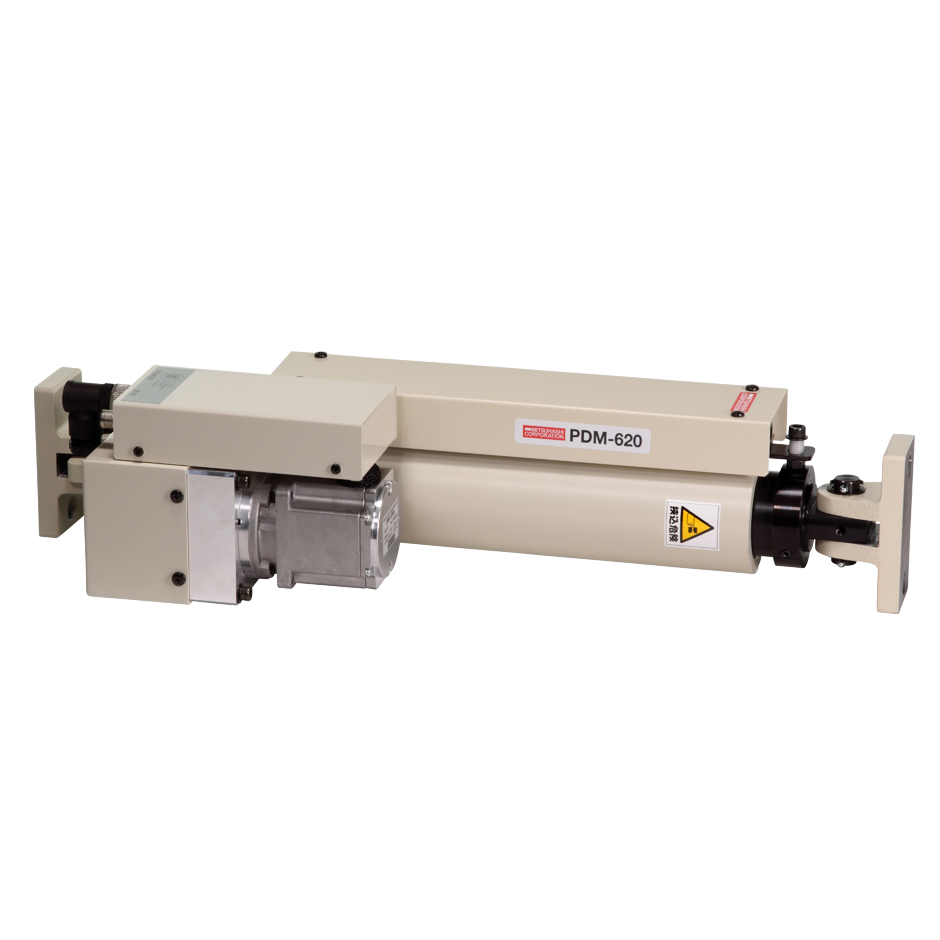 Drawing
Features
Maintenance-free brushless DC motor is adopted.
Compared to the conventional PD series, a more speedy and precise alignment correction control is made possible.
Because only a connector is necessary to connect PEM-type controller and PSM-type sensor, the wiring job is made simple.
Specification
Thrust
1700N (173kgf)
Stroke
180mm
Driving speed
20mm/s
Mass
9kg
Power supply
DC24V±20%
Consumption current
2.5A
Operating environment
Temperature:0 – 50 ℃
Humidity:80%Rh or lower (no condensation)
Connection equipment
Controller
PEM-200、PEM-3000
Sensor
PSM-type sensor
Power supply: Supplies through the accessory supply connector (please prepare your own cable).
CAN bus: Connect to the controller and sensor using a dedicated cable sold separately. Please refer to the PEM controller catalog for connection structure.