AIREX Mechanical Shaft Screw Type (for vacuum environments)
With this high-precision shaft, the lugs are extended evenly in all directions by supplying power with the impact driver, and the core can be chucked without center run-out.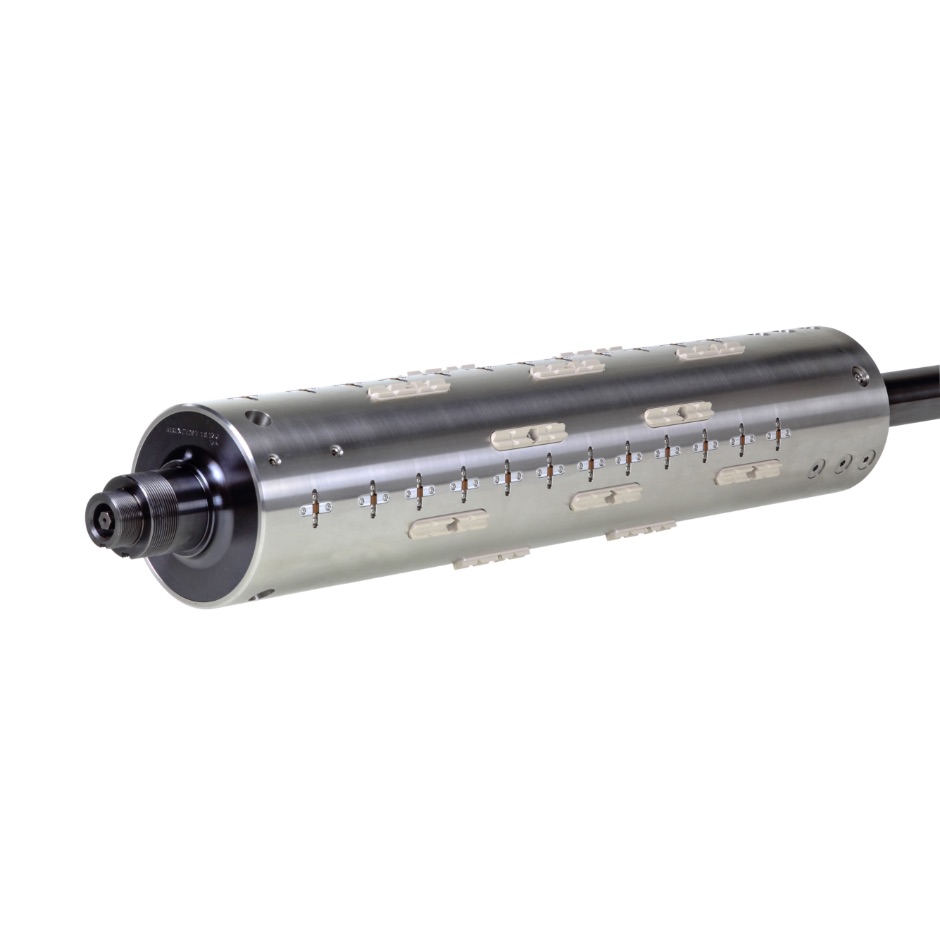 Drawing
Features
Can be used up to 10-6Pa ultra-high vacuum range
Carefully selected materials are used
– Materials with little gas emissions are used for the parts.
 Metal… SUS303, SUS304, SUS440C, A2017
 Resin… Vespel SP-1, Ketron PEEK, Viton fluororubber
 Lubricating oil… Vacuum grease (Barrierta SUPER IS/V, NOK)
A structure that suppresses dust generation


– To reduce dust from coming into contact when attaching and detaching the core, a roller unit is embedded in the outer diameter of the body. The sliding parts are made to be combined with metal and resin in order to prevent dust generation from the inside of the shaft when lugs are scaled as well as seizure of parts.

Removes foreign matter remaining on parts


– Before assembly, the moisture is removed with a dryer after all of the parts go through degreasing/washing and ultrasonic cleaning. The assembly is conducted in the clean booth, and careful attention is paid to prevent oil and dust from adhering.