AIREX Air Chuck
The body of the air chuck is a large diameter air cylinder, and the tabs will protrude when the tapered parts at the tips are extruded with a large thrust. Therefore, the core can be securely chucked with a strong force.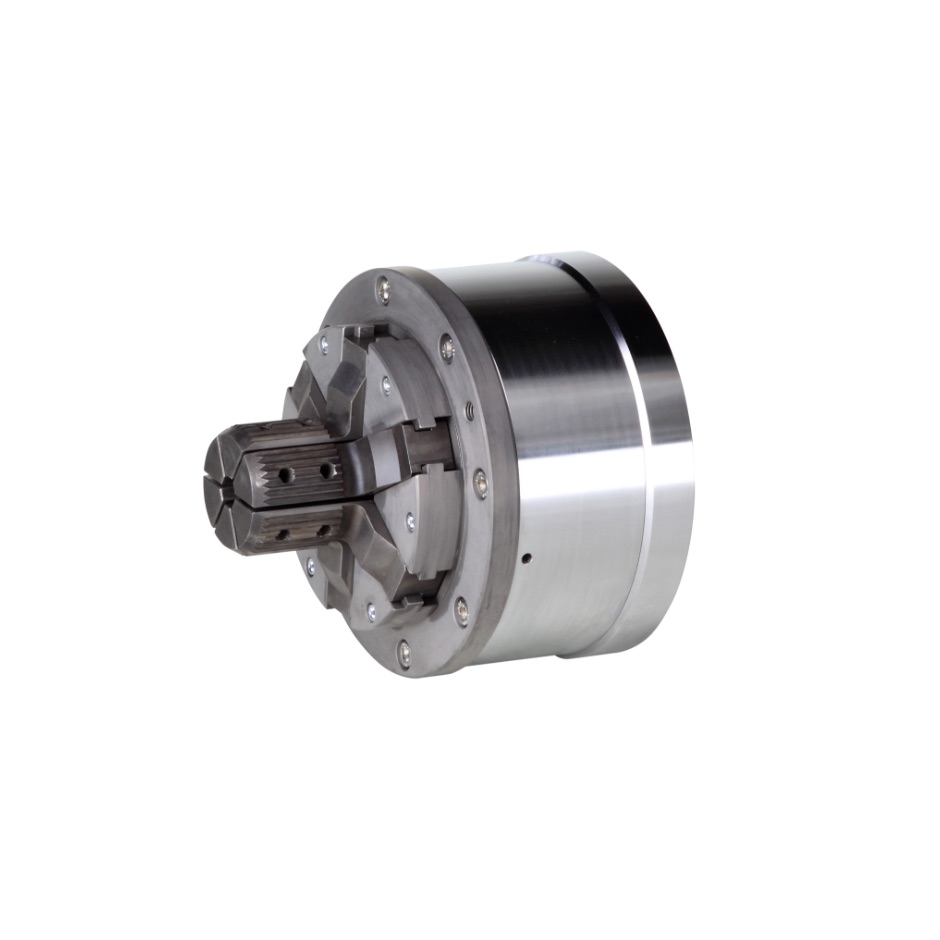 Drawing
Features
The standard tab is for a 3-inch core, but by adding an adaptor, larger sized cores can also be chucked.
The air chuck scales the chuck tabs with the air cylinder, so no pressing force is required from both sides.