FE-50
Flat expander
roll outside diameterφ50 ・roll length under 700mm elastic code type expander roll.
This is an elastic band type wrinkle removing roll. It can be used to remove wrinkles from plastic film.
Each time the roll rotates, numerous elastic bands repeatedly expand and contract. When a web is wound, it will spread open with the rubber's stretching action. This will remove wrinkles from the web.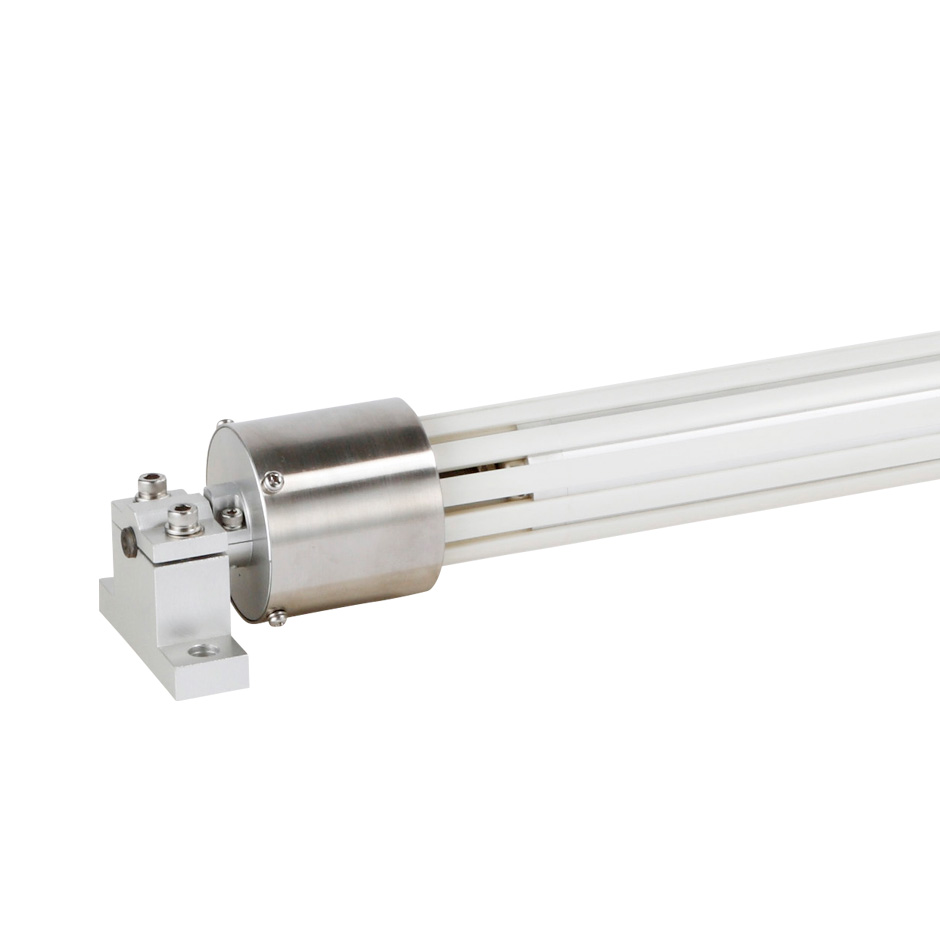 Features
This is an elastic band type non-curved straight wrinkle removing roll. It can be used to remove wrinkles without straining the webs.
Scope of application
Optimal for removing wrinkles of film for shrink packaging machines and pillow packaging machines.
This is a wrinkle removing roll with a line speed of 50m/min or less and tension of 100N or less.
Rolls are manufactured with an outer diameter of φ50 and a roll surface length up to 700 mm.
Mounting direction
The sheet pass line is compatible with any direction from horizontal to vertical.
The sheet winding angle around the roll is generally set in the range of 30° to 90°.
Further improvement of service life


It is designed to minimize the frictional wear of the rotating/sliding parts to improve the service life of the roll.
Specification
Roll diameter (mm)
50
Roll length (mm)
~700
Standard deployment
amount (mm) (*1)(※1)
2.6
Applicable webs
Film
Environment
Dry(45 – 85%RH)(*2)
Maximum operating temperature: 80℃
Rubber materials(*3)
Silicone
*1 Deployment amount is for 90° sheet.
*2 Please contact us if you desire a wrinkle removing roll in a wet environment.
*3 Rubber properties are listed in the general catalog.