PXM-100
Extension I/O Module
Extension I/O module for G-series controllers. It is mainly used to control operation mode switching, etc. from an external controller in combination with PEM-200 which does not have an external control terminal.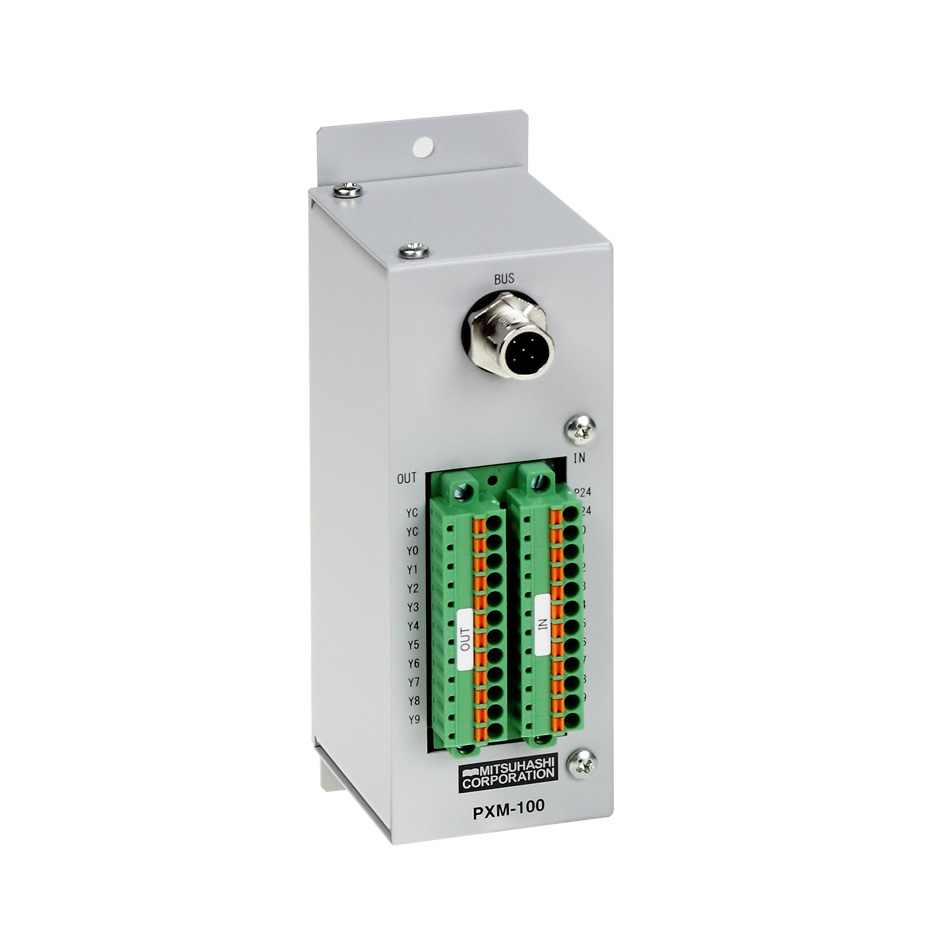 Drawing
Features
It can be mounted onto a DIN rail using designated parts.
Spring-type rod terminal is used for I/O terminal connection, thereby simplifying the wiring process.
Specification
Power supply
DC24V±20%(supplied by CAN bus)
Consumption current
Maximum 100mA
Mass
Approx. 360g
Operating environment
Temperature : 0 – 40 ℃, Humidity: 80%Rh or lower (no condensation)
Input terminal
Photo-coupler input 10 items (functions are dependent on the controller)
Input voltage:DC24V, input resistance 3.3kΩ
Output terminal
Transistor open collector output 10 items (functions are dependent on the controller)
Maximum rating:DC30V, 100mA