PW-800
Control Panel
Control panel for web alignment control. The simple functions enable easy operation. It can drive all roll guides and small actuators and be connected to Q-series sensors except PS-800, PS-300 and PS-350.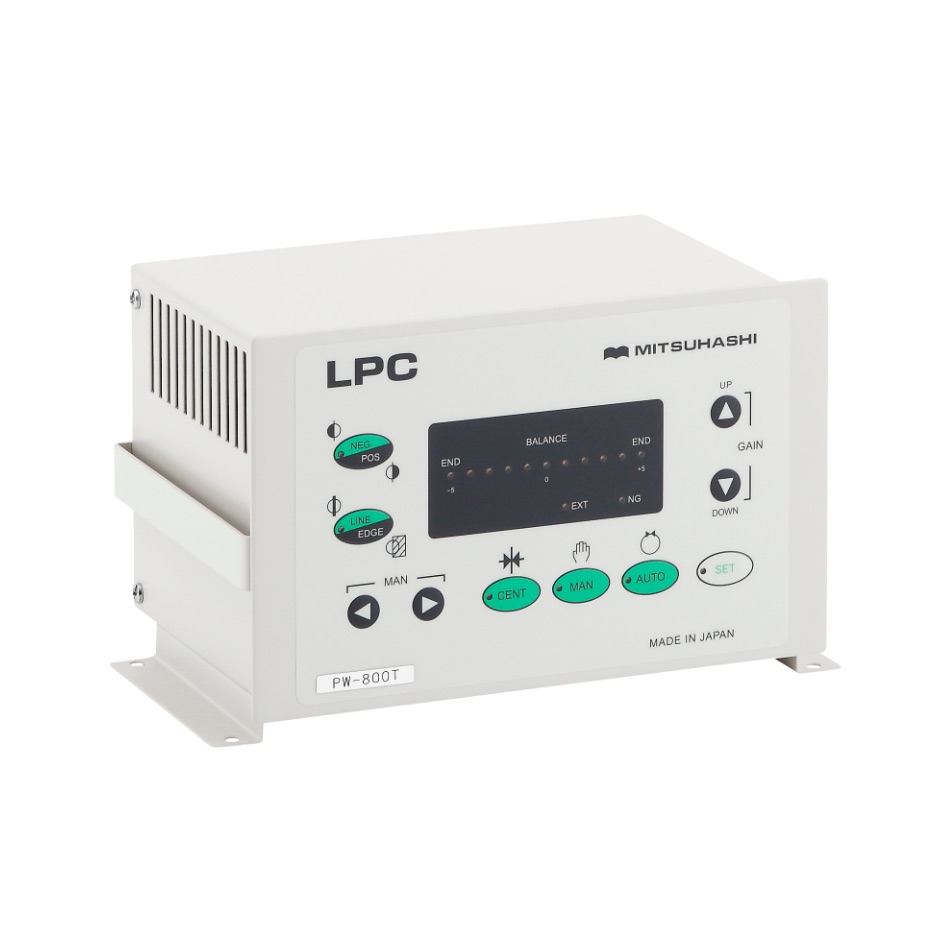 Features
Compact control unit


The volume has been reduced to one-fourth of our conventional product (PW-1000).

Ease-of-operation


With the Set switch alone, the standard position may be set automatically. Sensitivity adjustment may also be increased or decreased with one switch.

Uses a flat keypad


The flat keypad prevents dust from the panel surface to infiltrate.
Specification
Power supply
Single-phase AC100V – AC200V, 50/60Hz
Consumption power
Maximum 80VA
Mass
Approx. 1.8kg
Operating environment
0 – 40℃ (no condensation)
Detector input
1 system
Adaptive detector
PW-800R:PS-261、PS-270、PS-1100
PW-800T:PS-711
PW-800U:PS-400、PS-45
Adaptive drive
・PD series
PD-400、PD-400-75
PD-400-1/50、PD-710
PD-610、PD-620
PD-620-100、PD-650
PD-650S、
・All PG series
・All MR series