PSM-1500
Reflective-type Sensor
Mounted with a color linear image sensor, it detects the position of the printed line marks and borders on the web through image processing. It is used for web alignment control in combination with G-series controller and drive.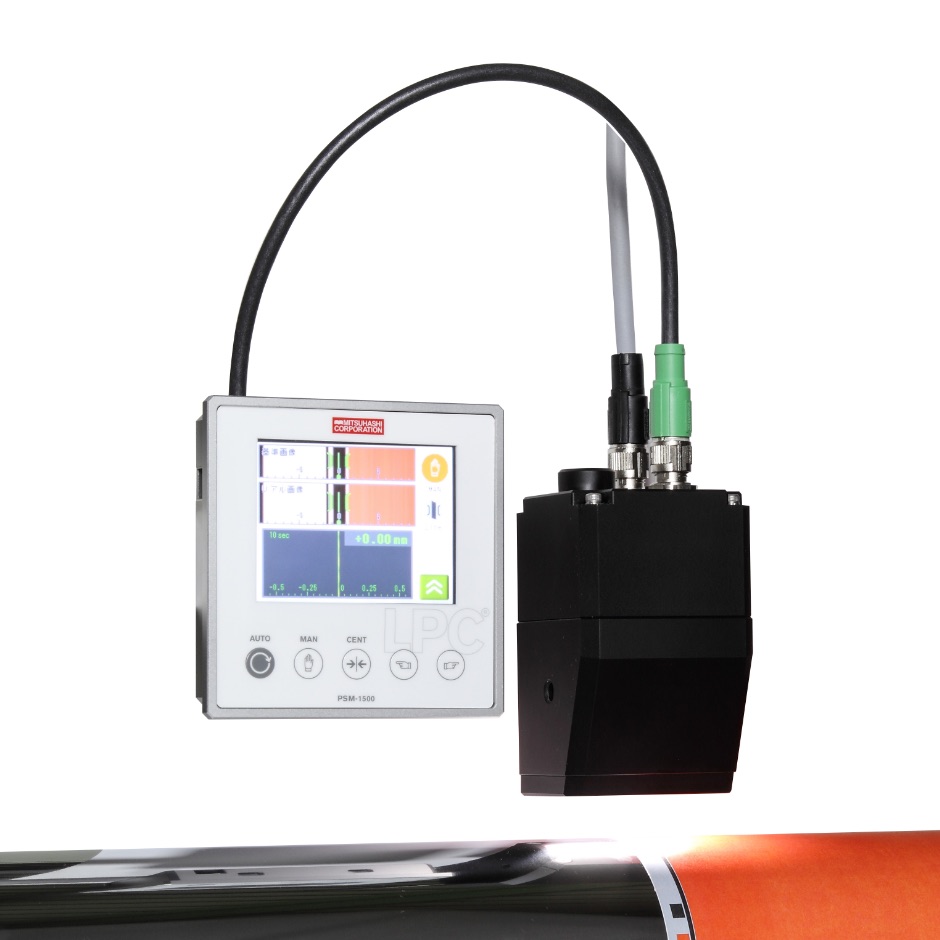 Drawing
Features
Not affected by nearby patterns and characters, it tracks line marks and edges.
It accurately tracks the target by recognizing the color, brightness and width of line marks.
Teaching operation of the tracking target may be carried out easily with a touch panel.
It can be used at ease as the tracking status can be checked on the screen.
The console may be used as LPC remote operation machine for operation mode switching and manual actuator operation.
Specification
Power supply
DC24V±20%(supplied by CAN bus)
Consumption current
Maximum 0.4A(total consumption current for PSM-1500 and PPM-1500)
Materials
Sensor head PSM-1500:A5052
Console PPM-1500:A5052
Mass
Sensor head PSM-1500:approx. 0.7kg
Console PPM-1500:approx. 0.3kg
Operating environment
Temperature:0 – 40 ℃, Humidity:80%Rh or lower (no condensation)
Image sensor
Color linear image sensor
Light source
White LED
Imaging range
20mm
Detection distance
17.5±2mm(distance between casing tip and roll)
Resolution
0.01mm
Scanning interval
φ80mm or larger
Detection roll
φ80mm以上
Console display
3.5inch color TFT, resistance film-type touch panel