PGM-400
Large Roll Guide
Offset-type roll guide used in carrying out alignment control in the intermediate process of web transport. It is suitable for webs of 3000mm width or less. It has a ball screw drive with minimal backlash, enabling high-precision control.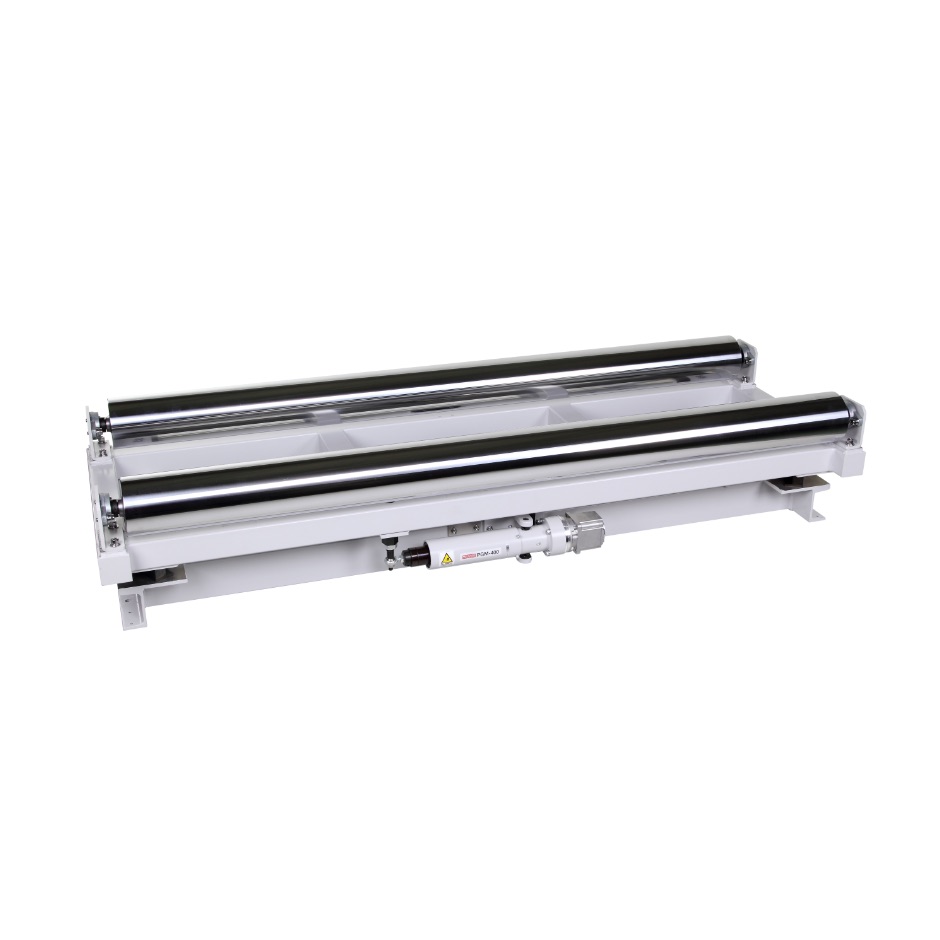 Drawing
Features
Roll support method has been reexamined and now the load capacity of the support point has become 4 times that of the conventional guide.
Because only a connector is necessary to connect a controller and a sensor, the wiring job is made simple.
Specification
Roll surface length
400 – 3000mm
Roll span
300 – 1300mm
Roll diameter
φ100(standard), compatible to φ75 – φ160
Roll materials
Aluminum, iron, rubber, etc.
Maximum web tension
1176
Driving speed
25mm/s
Power supply
DC24V±20%
Consumption current
Maximum 2.5A
Operating environment
Temperature:0 – 40 ℃, Humidity:80%Rh or lower (no condensation)
Connection equipment
Controller
PEM-200、PEM-3000
Sensor
PSM-type sensor