PAM-10
Analog Input Module
G-series analog input module. It is used when using an alignment control sensor that is not our company product.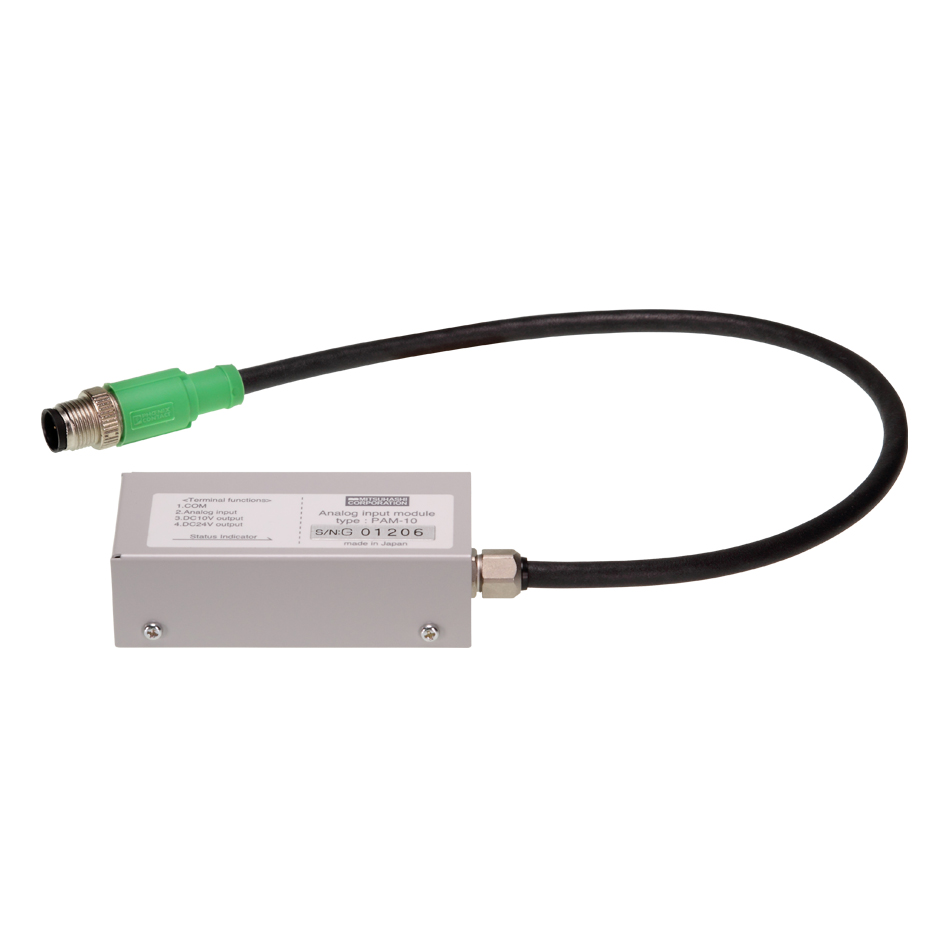 Drawing
Features
It can be mounted onto a DIN rail when using designated parts.
It can be connected to a sensor with analog output such as 1-5V, 0-5V and 0-10V, etc.
Specification
Power supply(V+)
DC24V±20%(supplied by CAN bus)
Consumption current
Maximum 100mA (when not using I/O power supply for sensor)
I/O power supply
for sensor
V+ – 1.0V ~ V+, Maximum 300mA
Power supply
for potentiometer
DC10.0V ± 0.3V(Allowable load 5kΩ or more)
Mass
150g(including accessory cable)
Operating environment
Temperature:0 – 40 ℃, Humidity:80%Rh or lower (no condensation)
Effective input range
0.3V – 9.7V
Precision
0.2% of full scale
Input impedance
1MΩ or more
Sampling cycle
1.5ms or less
Resolution
1mV
Temperature drift
0.01%/℃ of full scale