Corporate Philosophy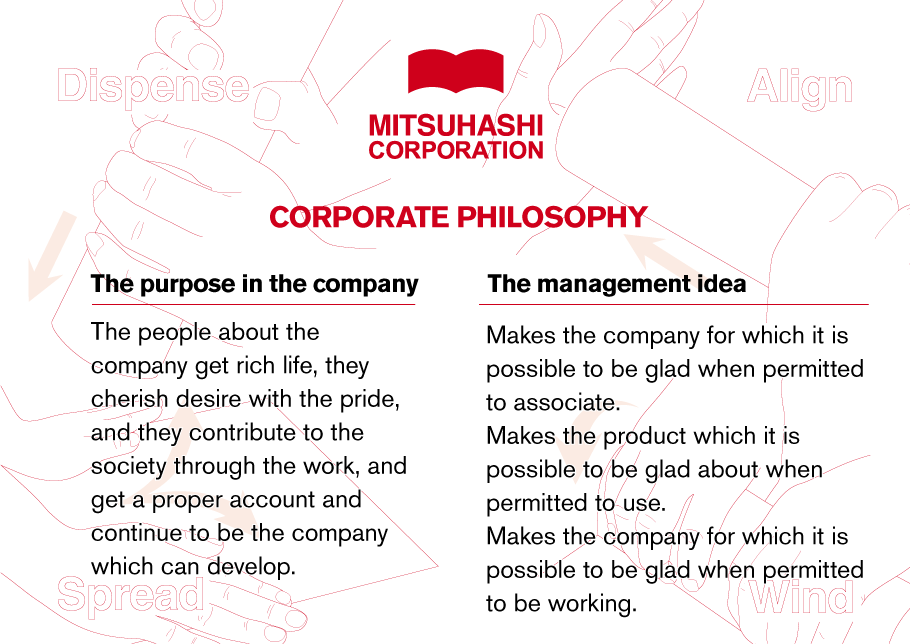 FOR ADVANCE
"For a Brilliant Future and Further Advance of Human Society"
is Our Eternal Corporate philosophy.
The times are changing day by day. It changes while accelerating from so far and it is improving. It answered in the form of the product and in the request of where we are all the time needed in now of the customer, it came. We make "Dispense" "Align" "Wind" "Spread" a key word and send many products to the world. As well as we do not receive satisfaction from actual situation, we study personally and polish ourselves. We respond to expectations by zest, sincerity and invention, using accumulated all our own technology. The feelings to want to be useful won't change, however the times may change. We are trying to send the product which it is possible to be glad about when permitted to use, being the company for which it is possible to be glad when permitted to associate all the time. We hope when partaking of being moved with the customer and wanting to continue to be the company which can contribute for the human society which improves for the new future.